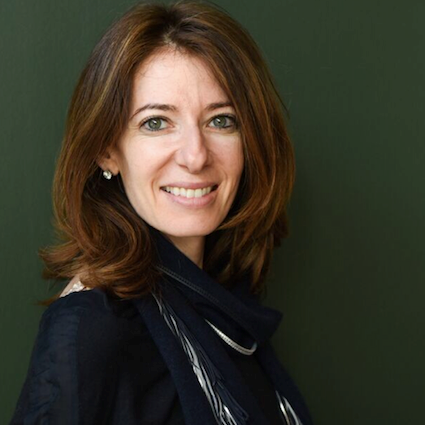 Wilbraham Place Practice Practitioners:
Holli Rubin
Practitioner at Wilbraham Place Practice.  View all
About Holli Rubin…
Holli's reputation as a prominent body-image specialist has led to her being invited to work with Susie Orbach on Anybody and Endangered Bodies. These initiatives raise awareness of body image and provide a platform for girls to begin to understand their relationship with their own bodies and to ultimately live comfortably in them. Holli contributes to several government projects including the All-Party Parliamentary Group campaign on Body Image.  Her insight and experience is helping drive change at a national level so that body image education becomes part of a bigger conversation.  In addition, alongside Susie Orbach, she continues to engage Government in the idea that early intervention is essential in order for body image problems to cease endangering the lives of boys and girls.
A working mother of 3, Holli fully understands the complexities, expectations and anxieties that often accompany 21st Century London life.  Her combination of compassion, understanding and experience enable her to make a positive difference in the lives of her clients.
Holli has been working as a Counsellor/Psychotherapist for individuals, couples and families for over 20 years.  Since 2001 she has been practicing in London, first at The Birth Company on Harley Street and more recently as part of a multi-disciplinary team of specialists at The Natural Natal Center at Fulham Osteopaths.
Her interest in how physical change affects how people feel about themselves has been a constant source of curiosity throughout her life.  As a teenager, she witnessed the impact of physical changes caused by cancer treatment on the emotional well-being of a close family member.  From then on she became acutely aware of how external changes impact the internal self.
Whether it be a physical part of yourself that you don't like or a physical change brought upon you by accident, scarring, burns, pregnancy or aging, Holli is helping people overcome the limits and challenges that prevent them from living their lives fully.
She regularly delivers talks about fertility and pregnancy, body image issues, and general family and parenting topics.
Born and raised in Canada, Holli earned a BA in Psychology from McGill University, and an MSW in Counselling and Psychotherapy from New York University.  Her International experience allows her to be sensitive to cultural aspects of living in a different country.  Holli continues her training at both the Tavistock and Metanoia Institutes in London.  She is a member of The British Association of Counselling and Psychotherapy (BACP), United Kingdom Association of Humanistic Psychology Practitioners (UKAHPP) and United Kingdom Association of Integrative Psychotherapy (UKAPI).
Fees
Please contact Holli Rubin
Health Insurance
Please contact Holli Rubin