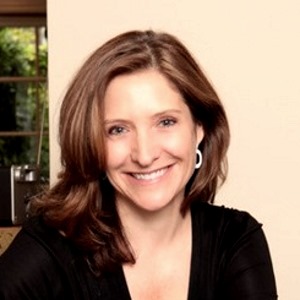 Wilbraham Place Practice Practitioners:
Patricia Sandford
Practitioner at Wilbraham Place Practice.  View all
About Patricia Sandford…
Patricia Sandford is a qualified and experienced Couple and Individual Psychotherapist and Counsellor. She completed her specialized training at Tavistock Relationships (TR), a unit of The Tavistock Institute of Medical Psychology, which is a world-renowned centre for counselling, psychotherapy, training and research in family and relationship dynamics. Patricia also worked as a Visiting Clinician at TR providing therapeutic services to both individuals and couples.
Patricia believes we are all motivated toward growth but get stuck trying on our own to understand and change long-standing patterns of behaviour in relationships, and manage distressing events in our lives. In your sessions with her you will experience a confidential and contained space in which to express thoughts and feelings that otherwise might be too difficult to manage for the couple at home, or to cope with alone as an individual. In addition to her training and experience, Patricia's work is compassionate, warm and focused on listening and understanding the unique circumstances of each person who comes to see her.
"You will find our work together to be a joint venture resolving the challenges in your relationships; this includes relationships with partners, family, friends and co-workers. I am engaged, interactive, give feedback, and see psychotherapy and counselling as a collaborative process between us. I focus on developing a warm, respectful and non-judgmental relationship with my clients in which you feel heard, and your points of view welcomed; upon this base of trust, we will safely explore your relationship difficulties. I adhere to BACP's strict code of ethics and confidentiality, which includes annual requirements for continuing professional development. I work with couples, individuals in a relationship where your partner is unable or unwilling to attend sessions with you, and people who are not currently in a relationship."
Patricia has experience liaising with GPs and Psychiatrists regarding clients' mental health needs (both private and NHS), Child and Adolescent Psychotherapists, and both Adult Mental Health Service and Child and Adolescent Mental Health Service teams. She was also a member of TR's dedicated Mentalization Based Couple Therapy team that works with couples experiencing the highest levels of conflict and entrenched difficulties in the service.
Patricia is a member of the British Association for Counselling and Psychotherapy (MBACP), a Graduate Member of The Tavistock Institute of Medical Psychology, a Tavistock and Portman NHS Trust Alumni, an Associate Member of the International Psychotherapy Institute (U.S.A.), and received her BSc from Cornell University (U.S.A. 1988).
Fees
Please contact Patricia
Consultation Length
Ongoing sessions 50 minutes,
Assessment Interview 75 minutes.